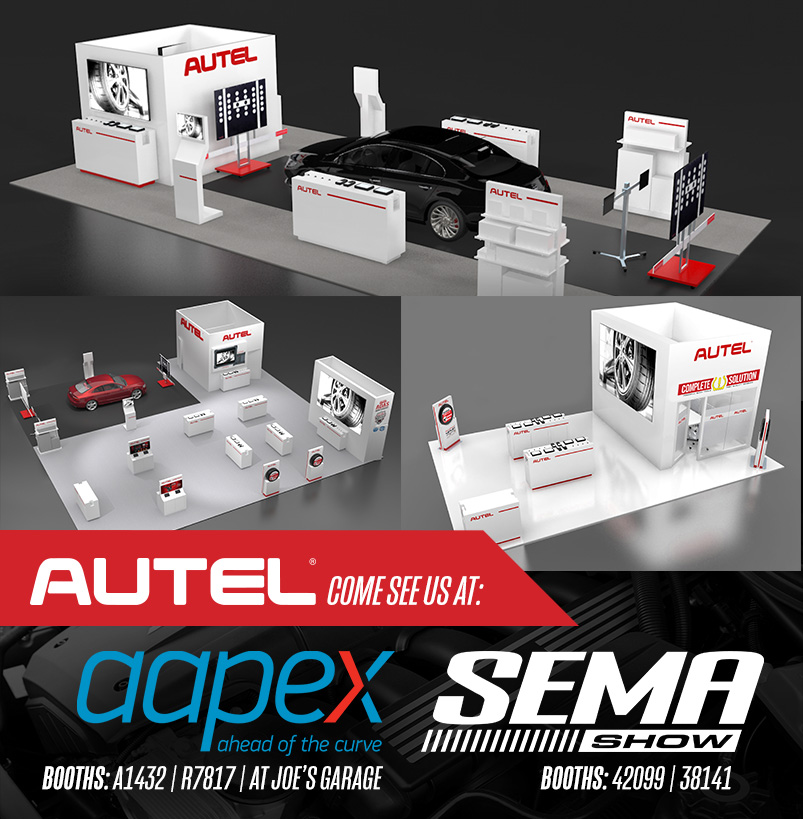 Visit Autel at AAPEX and SEMA 2021 in Las Vegas!
See the latest and greatest Autel has to offer in all tool categories including ADAS, TPMS, Key Programming, Battery and Diagnostics.
AAPEX: Booth #A1432, Booth #R7817, and Joe's Garage Bay #8.
Watch live demos at Joe's Garage Bay #8 featuring the ADAS Standard frame with IA800.
• Nov. 2 at 3:15PM
• Nov. 3 at 11:15AM
• Nov 4. at 2:15PM
SEMA: Booth #42099 and Booth #38141