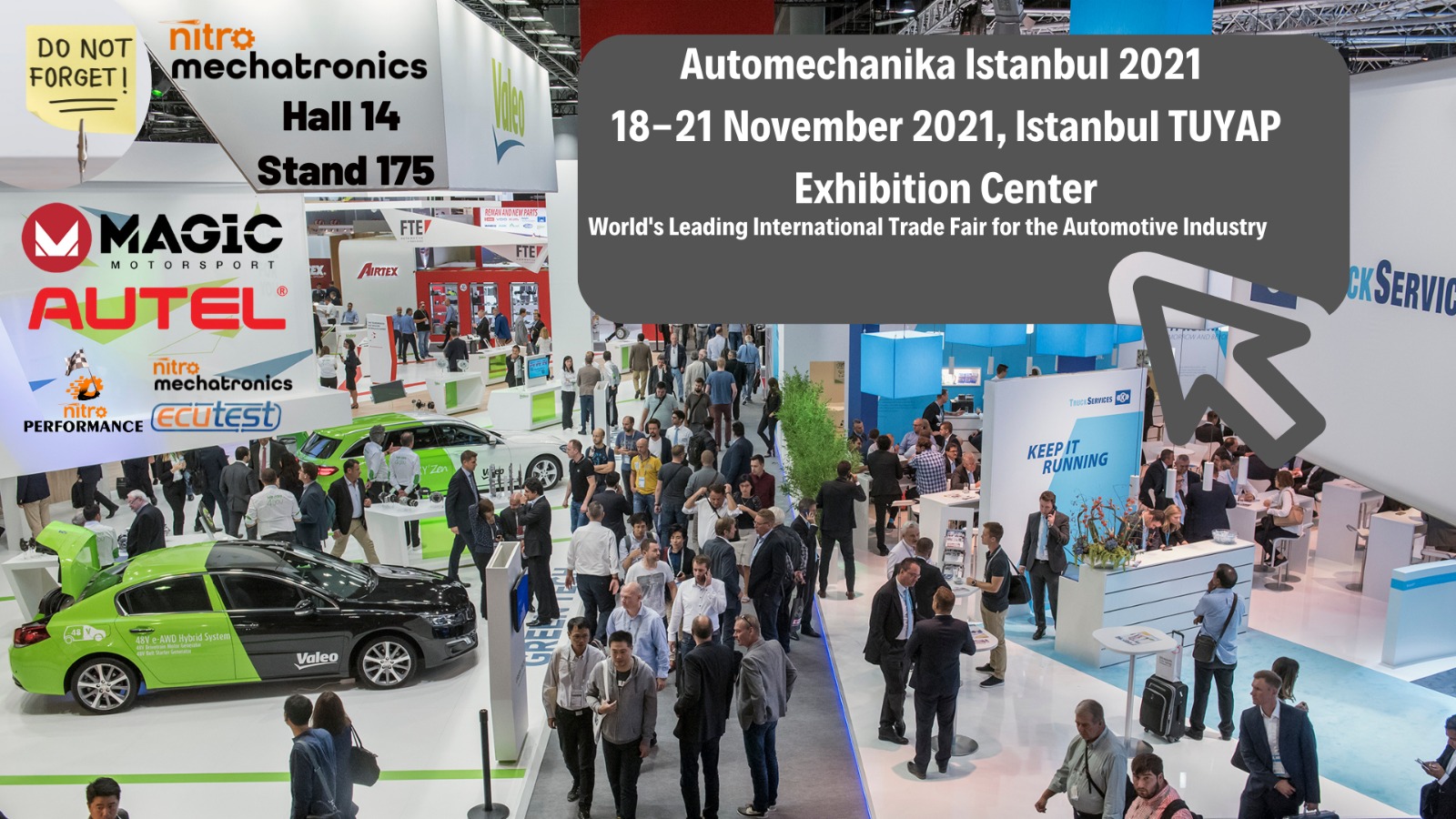 Come Meet Us at the 2021 Automechanika Instanbul!
Autel products and services will be available through the Nitro Bilisim official Autel distributor at the 2021 Automechanika Istanbul, Turkey's leading international trade fair for the automotive Industry. Every year this event attracts over a thousand exhibitors from all over the world to connect with the future of the automotive service industry, all happening at Turkey's leading trade fair, Automechanika Istanbul.
As a meeting place for the dealership trade, maintenance and repair segment of the auto industry, it provides a major platform for business and technological knowledge transfer.
We can't wait to meet with our loyal Autel customers. It's been two years since the event was canceled last year due to the pandemic. But this year we are ready. Get your free ticket and find us at Tüyap Beylikdüzü Fair Center hall 14–A175, between November 18th and 21st this year.

We are waiting for you at the Nitro Bilisim stand this year to present you with our latest technologies and updates in the automotive field.
Do not miss it!
Click Here and Get Your Free Ticket